Video
Grant Thornton: a great place to work
Why Grant Thornton is a great place to work?
At Grant Thornton we know talented and passionate people are at the heart of our success. We have a genuine interest in unlocking your potential for growth, allowing you to develop your career, and creating value for clients across our global organization.
By creating an environment of success and empowerment, we can provide you with the tools to make a difference every day, with a multi-diciplinary and motivated team which will help to develop your abilities.
Being part of Grant Thornton International gives us access to high technology and professional knowledge to our staff. Our continuous updated programs will grant your career growth and give you the opportunity to have experience that help you to have an overall professional profile.
We appreciate that our people have a life outside of the office and we have the flexibility to helping you find a way to manage both in those moments when each one needs.
Talent global mobility
You could gain international experience by participating in projects all around the world, in the 130 countries where Grant Thornton has member firms. This experience will give you personal and profesional growth.
Award winners
We know Grant Thornton is a great place to work and a number of industry experts agree. We have won several prestigious awards across the globe for our efforts to help our people thrive in their careers.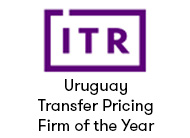 Americas Tax Awards International Tax Review - Euromoney: 2011, 2012, 2014, 2016, 2018, 2019 & 2020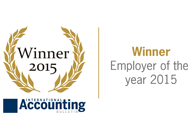 IAB Employer of the year 2015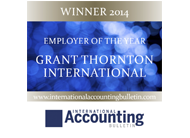 IAB Employer of the year 2014