noviembre 2020
Informe de Coyuntura
Informe de coyuntura económica noviembre 2020
Energy markets across the globe are feeling the impact of new developments in clean energy, while concern about climate change continues to drive investment and legislation towards a low-carbon future. Uruguay has experienced a dramatic change in its energy source matrix in the last years, with a total of USD 7.000 million invested in new cleantech energy producing facilities. At Grant Thornton, we help you plan for a future that involves a significant shift in the energy mix. Whether you are a producer, investor or utility, we work with you to determine your route to growth.
Our team provides rapid access to investment, legislative and tax advice across borders, taking account of the financial, operational and social factors that must inform your decision making. We also offer specialist expertise in: commercialisation strategy for renewables, investment and tax planning for energy efficiency programmes, and corporate finance support for energy investments.
We work with clients of every size, giving us unrivalled insight into the complexity of the issues the sector presents. Whatever stage of development your business is at, we can provide the right advice to take you forward.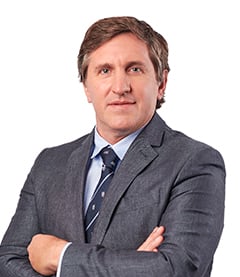 Get in touch
Partner - Head of Audit & Assurance