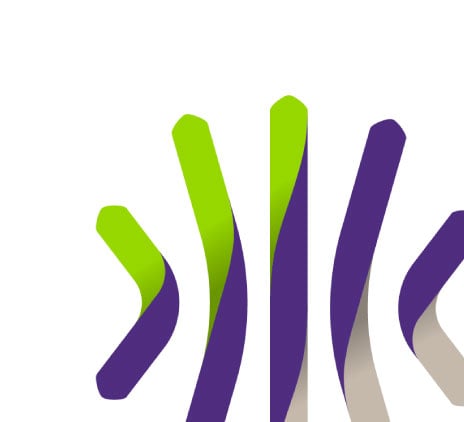 The Pacific coast economies of Latin America enjoying a purple patch
The success of the Pacific Alliance project which unites Chile, Colombia, Mexico and Peru and will soon include Costa Rica and possibly several other countries – is well known to business leaders and economists in the region.
The four founding members are today the most successful economies in Latin America, boasting the region's highest economic growth rates and lowest inflation rates. Together, they represent 36% of the region's economy, 50% of its international trade and 41% of all incoming foreign investment. If the Alliance were a country, it would be the world's eighth-largest economy and seventh-largest exporter. And given that trade among the four countries is currently a mere 4% of their total trade, the potential to expand trade and investment flows is huge.
So there are two sides to the region, with the established powerhouses now lagging behind the Pacific Alliance countries in several economic indicators. Industry experts say that Brazil and Argentina's constrained growth is largely due to both countries' strained infrastructure and complex tax arrangements.
A continental split
"You have these liberal, open market economies like Chile, Peru and Colombia," says Jose Luis Sarrio, Partner at Grant Thornton Peru, "and then you have Brazil and Argentina. "We've seen a divide in the last five years, with the growing ease of doing business in Chile, Colombia and Peru. In Brazil, it's the opposite." Brazil and Chile are the two extremes, he says.
"For instance, in Chile the annual tax return is easy to do; you don't need many tax advisers. You pay one tax and opening a business takes two to three weeks. It's all very simple."
Madeleine Blankenstein, a São Paulo-based Partner at Grant Thornton, acknowledges the growing continental divide: "In Chile and Peru there is less red tape and regulation. There are fewer taxes, and a less obstructive tax system."
Investing in infrastructure
Blankenstein and Sarrio both agree that the Pacific Alliance economies are doing what those Asian powerhouses did in the past: boosting infrastructure. While Brazil is beset by clogged ports, run-down roads and a generally stressed infrastructure, the Chilean government has adeptly used private capital in tandem with government funds to rapidly improve its infrastructure.
As the Brazil elections in October approach, a shift in policy is likely. "There's a risk of high inflation at the moment," says Blankenstein. "In June there was the World Cup effect, pushing up prices. But even without the World Cup we are experiencing high inflation and slow growth. One of the key things now is to invest in infrastructure."
Private sector funding
The private sector should be more involved, adds Blankenstein. "This must happen but it won't change until companies and governments feel comfortable investing in Brazil again."
The tax system hasn't helped either. Brazil has a high interest rate – the highest in the world – and companies are finding it difficult to get financing. "The stock exchange is large enough, but it's not
liquid enough. All these things need to change for the economy to move forward. There needs to be less focus on consumption. We should be a country that saves more, invests in our future and consumes less in the present."
A closer look at the economic performances of Chile and Peru reveals the importance of sound infrastructure planning. Chile started its reforms 15 years ago which has provided a good structural
footing. The roads, ports and airports; are all facilitating production. Indeed, a 2014 World Economic Forum paper 'Enabling Trade' – about the ease of doing business in different world economies – has placed Chile eighth among 138 countries.
A Chilean hub
Because of this, investors are using Chile as a hub from which to invest in Peru and the surrounding regions. Jose Luis Sarrio says: "One of the advantages of Chile over Peru is that they have a more formal economy. In Peru there isn't as much red tape as there is in Brazil, but it's not quite as relaxed as Chile.
"So while in Chile it will take a few weeks to open a business, and in Brazil it might take a year – in Peru it will take a month or two."
However, Peru is arguably poised for the region's strongest growth, thanks to government policies that have helped the economy double in size over the past decade. Peru's population of 30 million is twice as large as Chile's, and the middle class is now starting to expand at a faster pace.
Indeed, recent S&P country ratings are bullish on Peru. "Peru jumped from a B to an A. That will push the country's exchange rate downwards, and boost FDI and exports," says Sarrio.
Having reaped the rewards of the commodity boom, Chile, Colombia and Peru invested to create stability. Now, by embracing the free market and installing business-friendly policies, members of the Pacific Alliance have positioned themselves as global exporters.
Jose Luis Sarrio is international business centre director and partner at Grant Thornton Peru.
Madeleine Blankenstein is international business centre director and partner at Grant Thornton Brazil.
This article first appeared in HSBC Corporate World (Autumn 2014).